Legal Services
The MetLaw Legal Plan provides access to high-quality attorneys and legal services. You can receive legal advice and fully covered legal services for a wide range of personal legal matters. If you elect this coverage, you pay 100% of the benefit cost and will be conveniently deducted from your Inframark paycheck.
Click here for more information on this benefit.
---
Key plan features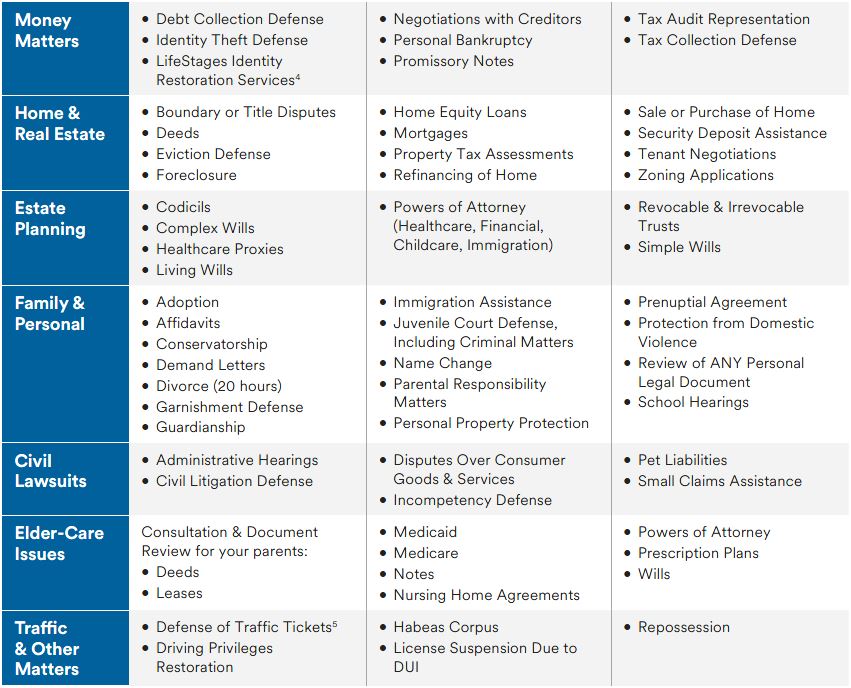 For more information contact MetLaw's Client Service Center at 800-821-6400 or visit www.legalplans.com and click on "Thinking About Enrolling". The password is 571605.